Explore the exhibition
Lorna Simpson's first exhibition at Hauser & Wirth Los Angeles – 'Everrrything' – fills both North galleries and the open-air courtyard of the gallery's Downtown Arts District complex with new sculpture, painting, and collage.
Collages on view continue the artist's ongoing exploration of the medium through her appropriation and reimagining of imagery from vintage issues of Ebony and Jet magazines, which have been integral sources for Simpson over the last decade.
The new works on view reveal the ways in which Simpson's multidisciplinary, multivalent practice uniquely deploys metaphor, metonymy, and formal prowess to offer a powerful response to the daily experience of American life now. 'Everrrything' also debuts new sculptural works, both indoors and outdoors, that further invite viewers into the intricacies of Simpson's vision.
In 2019, Simpson was awarded the esteemed J. Paul Getty Medal, honoring her extraordinary contribution to the practice, understanding, and support of the arts. Concurrent with her exhibition at Hauser & Wirth Los Angeles, two video works – 'Redhead' (2018) and 'Blue Love' (2020) – are being projected on the facade of the Contemporary Art Museum St. Louis as part of their 'Street Views' series.
'Everrrything' debuts a rich array of recent and never-before-seen works by the multidisciplinary artist Lorna Simpson. United by her long-established visual vocabulary of found imagery and poetic juxtapositions, the sculptures, paintings, collages, and installation works on view break new ground in Simpson's thirty-plus year career, and clearly affirm her stature as one of the most dynamic artists working today.
Featuring work made over the course of the past year, the exhibition continues Simpson's exploration of the nature of representation, identity, gender, race, and history through her appropriation of photo booth snapshots, vintage magazine advertisements, celestial maps, and images from scientific textbooks.
Through unexpected reconfigurations of this diverse array of visual culture, in both two and three-dimensional formats, the artist continues to develop her distinctive language of the found image as a source, encouraging new narratives to emerge from unexpected origins.
Sorry, no results found.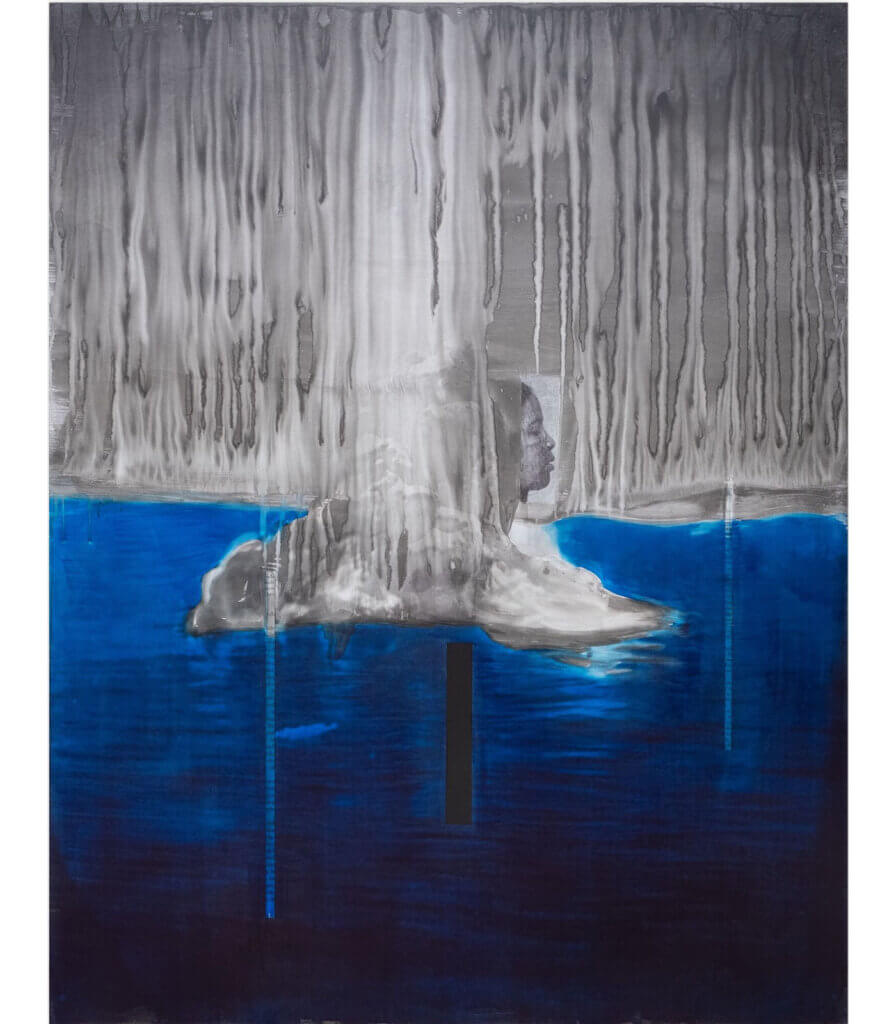 Storm
Lorna Simpson
2021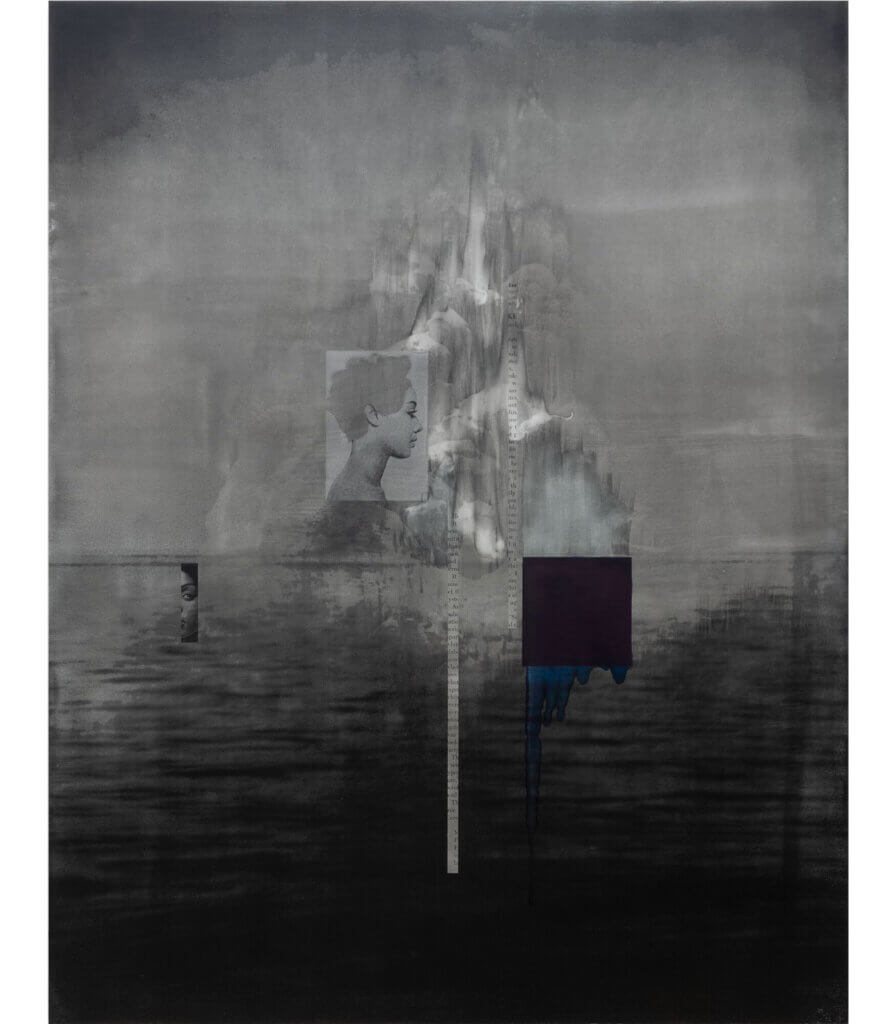 Mirage
Lorna Simpson
2021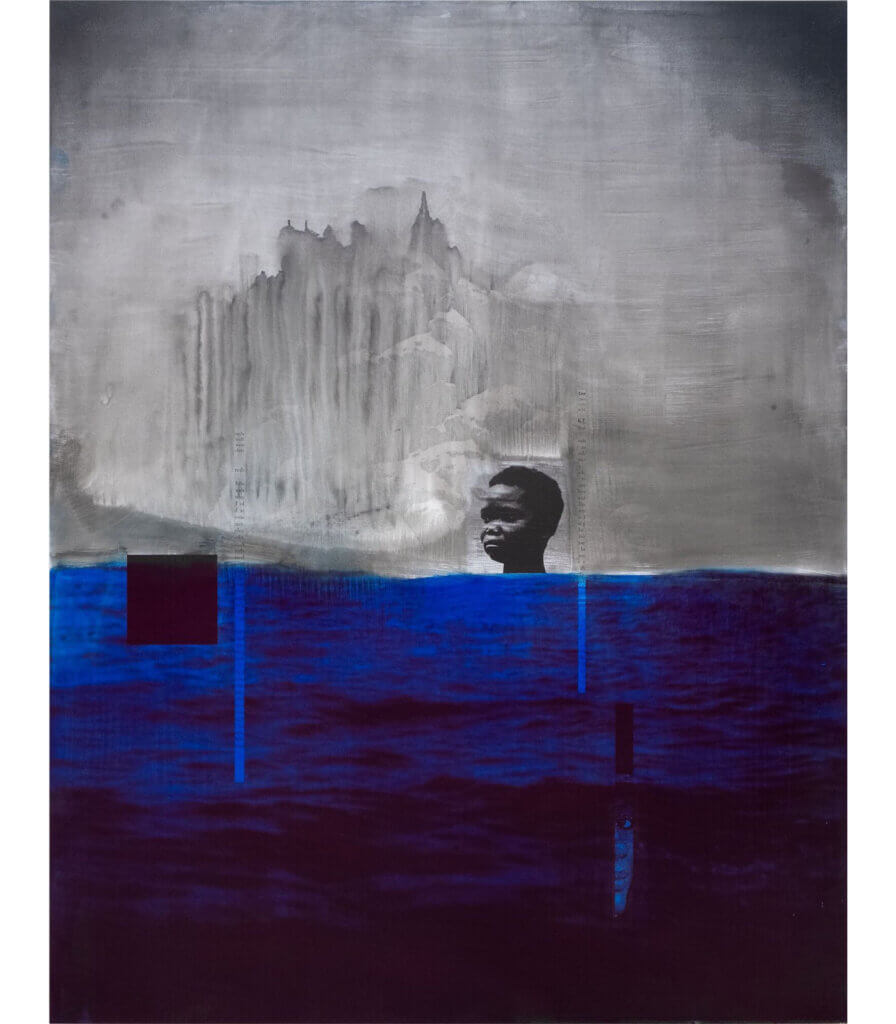 Ghost Note
Lorna Simpson
2021
About the artist
Born in Brooklyn, Lorna Simpson came to prominence in the 1980s with her pioneering approach to conceptual photography. Simpson's early work – particularly her striking juxtapositions of text and staged images – raise questions about the nature of representation, identity, gender, race and history that continue to drive the artist's expanding and multi-disciplinary practice today. She deftly explores the medium's umbilical relation to memory and history, both central themes within her work.
Learn more
Inquire about available works by Lorna Simpson